LDRS 17
There were some unusual (to say the least) rockets. I always like it when people build unusual rockets and there were at least four which caught everyone's attention, plus a huge (8-9 foot) upscale of an Estes Alpha. Unfortunately, I didn't get all the builders' names.
Darrell brought his level 3 project, a Dynacom Scorpion to fly on a 3" Kosdon M. He also brought a smaller rocket, which was made from a damaged and discarded rocket. This rocket flew beautifully on an Aerotech J750(?) in a demo flight and Paul Robinson of Kosdon East demanded that Darrell demo his new J motor as well. Darrell renamed his rocket the "Rocketry Online Test Launch Vehicle."
The Salt Flats are beautiful and harsh. I took several pictures of them, trying to convey the beauty and isolation of this strange natural feature.
---
I didn't bring any rockets, so I hung out with Darrell Mobly at the Rocketry Online booth. I also got to wander around and talk to people I'd met at other launches and people I'd corresponded with. Not having to prepare your rockets sure gives you time to B.S.! I was only able to get Friday off work so I flew up, but having time to meet and chat with people turned out to be great.
On the right, Darrell is preparing his "Rocketry Online Test Launch Vehicle" on an Aerotech 38mm J675. (See below for the flight.)
---
| | |
| --- | --- |
| The impressive naturally finished wood rocket by Fritz Katz (L.I.A.R.S.): "The rockets is an all wood scale model of the Russian GIRD-X, Russia's first liquid fueled rocket circa 1932." | The crazy cluster rocket with 61 motors (one central plus 60 "outboards"). |
| Woody (of P.M.L.) shows off his impressive rocket, unusually shaped with airplane-like fins and jet intake-like sides. Which is not to mention the most dramatic feature: the awesome pin-stripe paint job. | I caught Jeff Proschold walking by with his rocket built with a pentagonal cross section. Go figure! |
---
| | |
| --- | --- |
| Darrell puts the R.O. Test Vehicle onto a Pro-Rail. This beautifully finished rocket was built from parts from another broken rocket and completely fiberglassed. | The R.O. Test Vehicle is ready to fly. Darrell gets those beautiful paint jobs using two-part automotive paint. |
| The R.O. Test Vehicle is just gone. This rocket flew to 9114 feet and was out of sight of all but the eagle-eyed. | We found the R.O. Test Vehicle several hundred yards from the range. (You can see the flight line at the top left.) |
---
| | |
| --- | --- |
| The Maxi Alpha sitting in the away cell ready to go. | The Maxi Alpha taking off on an M1100? |
---
| | |
| --- | --- |
| Darrell really has finishing down to a fine art. The "Rocketry Online Project Scorpion" is indeed a beautiful rocket. | The Project Scorpion ready to go late Saturday morning. |
---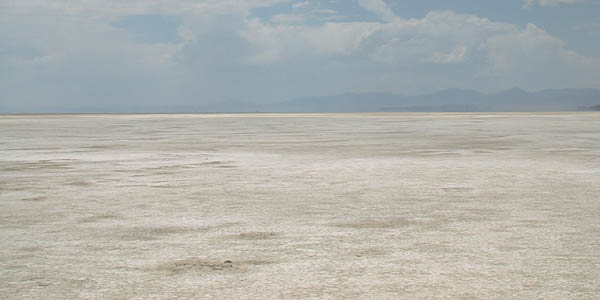 The beautiful Salt Flats.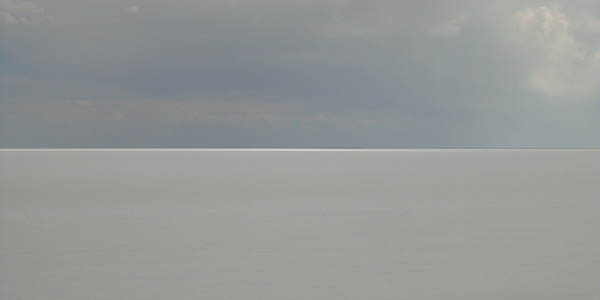 The harsh Salt Flats.