Simple Painting
Painting isn't hard, but it requires patience and knowledge of some basic techniques. This video shows the steps to finishing a rocket and some tips to get good results (running time 11m).
All supplies used in this video are commonly available. I used Krylon spray paint from Ace Hardware and Tamiya masking tape and Hobbico HobbyLite filler from a local hobby shop.
The one trick that is less well known is how to get clean paint lines by sealing the masking tape edge with the base color before applying the second color. I borrowed this technique from house painting, as shown in this instructables article.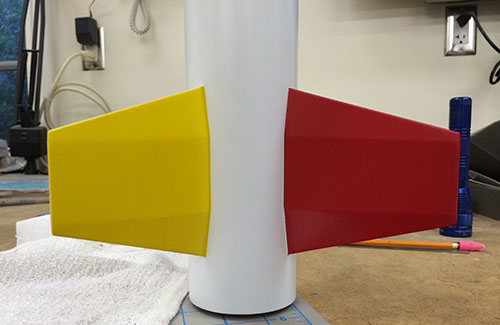 The rocket featured in this video is my Estes Nike-Smoke. Much later, I made a video on automotive paints.