Silver Comet
When I saw the new Estes Silver comet, I bought it immediately. It's a very cool looking rocket; definitely a Buck Rogers spaceship. The rocket is somewhat unusual for Estes in having a lot of detail, although it's still pretty simple to build.
I originally bought it because I was going to upscale it to a 54mm motor. Well, I haven't gotten around to upscaling it yet, but I did build the Estes kit as designed.
I flew the rocket only once (at BarNAR in Cupertino, CA) on an E15. The Aerotech ejection charge was too strong for the Estes shock cord. Both pieces were recovered (the nose flew into a faraway tree), but the body tube was viciously battered in since the main part of the rocket came straight into the ground.
The Pictures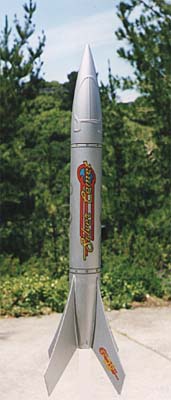 While I was taking pictures of the Silver Comet, I just had to take a picture of the "stand" I was using. Thank goodness for Photoshop: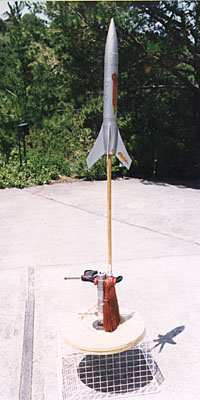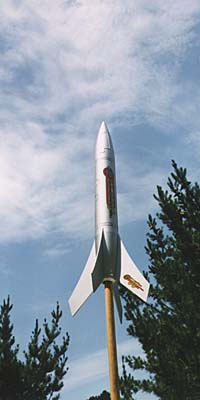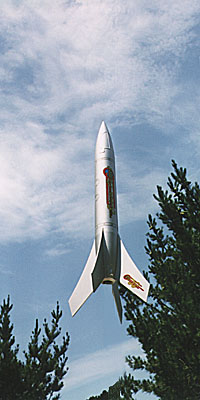 The Kit
There's not much to say about this kit. Pretty much standard issue Estes. The only unusual thing is the large amount of plastic and the through-the-wall fin mounting. The decals were too thick and stiff (really stickers).